ANOTHER NATIVE AMERICAN MUSIC ROCK ICON LOST
Lifetime Achievement recipient Lee Tiger (Miccosukee) of the premiere Native rock group who helped forge a Native rock music movement with his brother Stephen in Tiger Tiger, has died. He passed from an illness at the age of 72. According to his brother William Tiger, a memorial service was held on Tuesday morning, January 10th 2023 at the Woodlawn Park South in Miami, Florida.
Lee and his brother Stephen Tiger of Tiger Tiger were honored with a Lifetime Achievement Award at the Eighth Annual Native American Music Awards held at the Seminole Hard Rock Hotel & Casino Hollywood, Florida in 2006. The brothers were recognized for their 40-plus year career achievements as innovators of the early Native American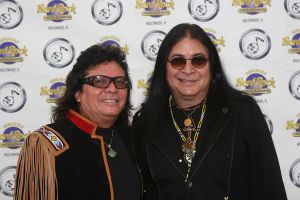 rock music movement. In their recipient speech Lee stated, "We're trying to educate people through music." Stephen provided encouragement to the younger generation and said, "If you have the talent, stick with it. Believe in yourself. Believe in our Breathmaker. Let your talent flow. Be strong and one of these days something good will happen to you." https://youtu.be/guEpr62TmbM
Sadly, their presence at the Awards would be the brothers' final public appearance together. Tragically, Stephen Tiger died of a head injury after an accidental fall in his Miami home. He was 57 years old. Later that year, Lee completed
the recordings he and his brother were last working on and released, "Eye of the Tiger" and
and "Native To This Country." Seven years after the death of his brother, Lee began recording again and released several more albums as a solo artist. In 2013, he recorded and released his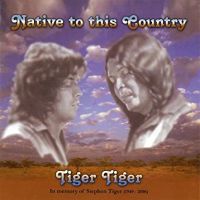 first solo album entitled, "New Era". Two years later, he released, "Chapter I: The Adventure Called Life" album. In 2017, he released "One Earth One People Come Together Chapter II" and re-released a remixed version of the title song in April 2021 which would be his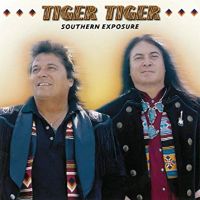 last. A jacket worn by Lee is part of the memorabilia collection at the Seminole Hard Rock in Hollywood, Florida recognizing him as a Native American rock pioneer.
Lee first started performing in the 1960's with his brother Stephen Tiger as Tiger Tiger and continued together until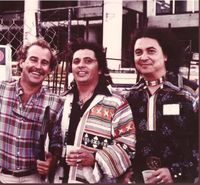 their last album in 2006. The group sang of the love of their land in the Everglades set in their unique rock pop format with mainstream appeal. Tiger Tiger successfully transcended Native and non-Native culture through their artistry. They performed from coast to coast as well as internationally and shared stages with such rock icons as; Jimi Hendrix, Led Zeppelin, Lynyrd Skynyrd, Chicago, Muddy Waters, Chuck Berry, the Grateful Dead, Deep Purple, Iron Butterfly, Jefferson Starship, and Johnny Winter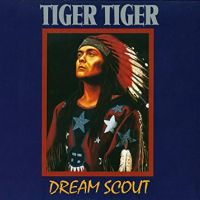 among others. The band toured across the United States, Spain, Germany, South America and Europe. They released three albums on the ESP and Soar/Warrior labels, and one on their own imprint, TTM Records. Their debut album was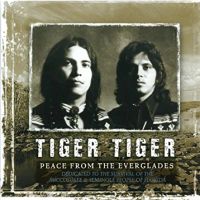 entitled, "Dream Scout" and released in 1996. Their second recording was "Southern Exposure" in 2000 followed by "Peace from the Everglades" in 2005, a dedication to the survival of the Miccosukee and Seminole people of Florida which received a nomination from the Grammys, and several Native American Music Award nominations.
Stephen and Lee Tiger grew up on what is now the Miccosukee reservation located near Miami. When the two were young boys, they found two plastic guitars in a pile of toys that were delivered for children in their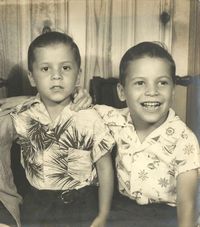 village. Lee Tiger had recalled, "We tuned them up and we started learning to play off those things. It worked." Their first gigs were in the Everglades until Lee and Stephen moved to Los Angeles. Lee did a stint with an act called, The Seven of Us, which later became NRBQ. Stephen had formed a band in Los Angeles, called Sun Country which then became Tiger Tiger. But their father, Chief Buffalo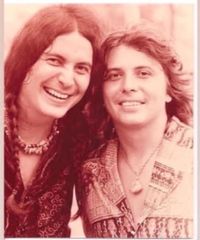 Tiger, the first chief of the Miccosukee after the tribe split from the Seminole, brought them back home to help launch the Miccosukee Indian Arts Festival. This led to Lee's other involvement in tourism and Stephen's work in public relations for the tribe while they followed their true passion and continued to forge a Native American rock movement for the next 30 years.
Lee's very last recording was the rerelease of his song off his solo album effort entitled, "One Earth, One People,
Come Together" in April 2021. He played most of the instruments on the album. The song was a tribute to the legacy he created with his brother Stephen and aimed to be a rock and roll anthem for global unity and a call to action to protect the environment.
News of Lee Tiger's passing was immediately embraced by both members of the Miccosukee and Seminole nations as well as the Native American music community. Multiple award winner, and rock recording artist, Cody Blackbird of the Blackbird Band called Lee, "A true Legend" and fondly remembered when Lee invited him to play at the Miccosukee Tribal festival and the friendships he made there.
Lee is survived by his sons, Eric and Calvin Tiger, and daughter, Summer Tiger, and several grandchildren. Lee will be deeply missed by his family and friends but has left a legacy of great music. Journey well Lee.